Hamster siblings can mate with one another. Animals come with various characteristics and surprising behaviors; rodents like Hamsters are no exception.
Generally, owners should not keep two sibling hamsters together as they don't recognize their own blood-related sister and brother and end up mating.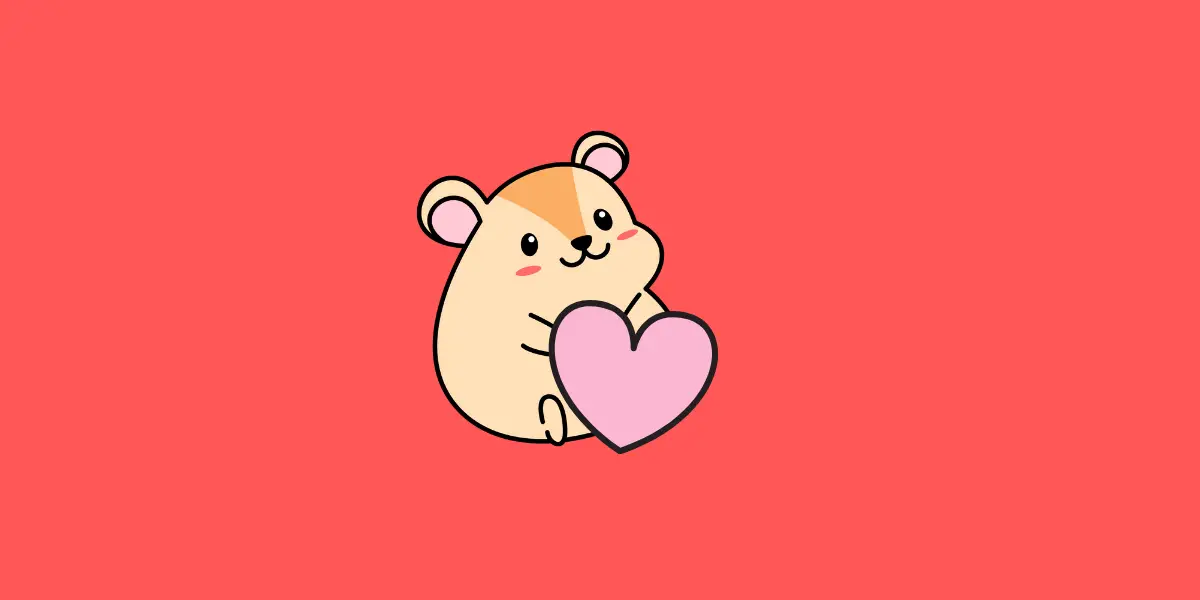 Hence, here, we will look into essential things to know about Hamsters' mating and breeding process as well as learn about inbred Hamsters. 
So let's start with the topic: 
Can Hamster Siblings Mate?
Yes, there are chances that Hamster siblings will mate. This is so because Hamsters are not able to distinguish between their own sibling and a non-sibling.
Is It Okay To Mate Hamsters To Their Relatives?
Yes! It is okay to allow Hamsters to mate with their relatives. However, in any case, Hamsters should never breed with their siblings, though the other pairs like mother-son, father-daughter are fine. 
Otherwise, it is generally a good idea to breed Hamsters within their own breeds.
What To Do If You Think Your Hamsters Are Mating?
Separate your Hamsters immediately unless you want to have dozens of Hamsters in your house. Please put them in different cages and prevent introducing females to males unless you want to breed the pair. 
If your Hamsters are sexually mature, then leaving them alone with each other will not be safe. 
How To Breed Hamsters?
The breeding process of Hamsters is divided into two parts: the preparation and the introduction of male and female Hamsters to start the process. 
Here's what you need to do for the preparation stage: 
Choose the type of Hamsters you want to breed:
The process of achieving breeding between different types of Hamsters differ. For example, Syrian Hamsters are quite difficult to breed due to their solitary nature; on the other hand, Dwarf Hamsters are social and easier to breed. 
Additionally, there are other varieties such as winter white Hamsters, Russian Hamsters etc., to gain a better sense of the breeding process you should talk to the breeder you are buying your Hamsters from. 
Learn about the breeding history of Hamsters:
While buying your male and female Hamsters from the breeder, ask him about the breeding history of the Hamsters. Having healthy Hamsters would be good. 
Also, check their eyes; they should be bright and clear. Their fur should be glossy and smooth. Further, they should show interest in doing physical activities. 
Purchase two separate big cages for both of your Hamsters 
You can opt for aquariums and plastic bin cages to let your Hamsters mate. 
Put your Hamsters in separate cages. Then fill the bottom of the cage with Megazord, wood shavings for their care.
It would help if you avoided using short dust as it can get into the eyes of your Hamsters and affect their breeding. 
Steps for breeding process: 
Wait for the female Hamster to be in heat
Usually, Hamsters reach their sexual maturity when they are 28 days old. The female Hamster can get heat in the interval of every four days. 
A female Hamster in heat will raise its tail and crouch low to the ground. Also, it will release a strong smell due to pheromones.
Introduce female Hamster to male
The early evening would be the best time to introduce male and female Hamsters to each other as they are nocturnal creatures. 
Put them in one cage. However, if they start fighting with one another, remove one of them and try the next day again. 
Separate them after the mating is over
Once the mating is over, put the female Hamster into another cage. It is best to keep them separate during the gestation and birth process.
Pay attention to your female Hamster
Pay attention to the changes in the body of the female Hamster. Within a few days, pregnancy symptoms will start showing in its body. 
At the time of giving birth, it will have noticeable saddlebags on either side. 
Within two weeks, your female Hamster will give birth to babies. 
During this period, avoid leaving your Hamster all by itself or hold it roughly. 
Frequently Asked Questions
How Do I Know If My Hamsters Are Mating?
When the male Hamster stands on its hind legs right behind the female Hamster and mounts her by moving back and forth, then it is certain that they are mating. Also, do not separate them while mating as it can make them aggressive. 
What Happens If Hamsters Are Inbred?
Inbreeding Hamsters brings both good results and bad results. This is because it combines the bad and good traits of the parent Hamsters. It is very important to do the breeding process properly. Otherwise, it can be really bad for the involved Hamsters. Hence, always talk to an experienced breeder. 
Is It Bad For Hamsters To Inbreed?
No, it is actually not bad for Hamsters to inbreed, given that the entire process is done carefully and properly. In fact, inbred Hamsters can give birth to healthy animals. Hence the inbreeding process is quite beneficial. 
Conclusion
We learned that inbreeding might be beneficial but not when Hamsters' siblings are involved. This is because it increases the chance of genetic health issues in babies. Hence, while performing the task, you must take care of it.
Also, you must avoid keeping Hamster siblings together to avoid unplanned reproduction. It can heavily increase the maintenance cost as well.
Moreover, Hamster breeding is better for commercial purposes as in a single pregnancy, female Hamster births around 12 babies. 
Hamsters are the most loved pet animals, and people love to buy them frequently either in pairs or alone. After all, these wonderful pets are excellent to own.
Make sure to take guidance from an experienced veterinarian doctor to maintain the health and wellness of your Hamsters if you are allowing them to mate.